ETHICAL BEAUTY IN TRANQUILITY
A private boutique salon in Apollo Bay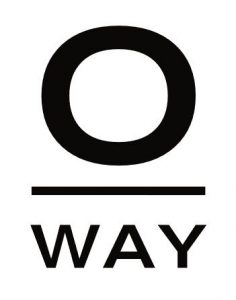 From the leaders in green chemistry, OWAY colour system is ammonia, artificial colourant, petrolatum and paraben free. It is free or low in PPD, synthetic frangrances and resorcinol, non-GMO and vegan. OWAY products are rich in organic and biodynamic ingredients. The ultimate in sublime blends of essential oils, phytoproteins and nourishing butters. Organic Way is the first company in the professional sector to use Amber glass for all bottles and jars. Glass is pure and a cleaner recyclable choice. Glass will protect and preserve the integrity of botanical extracts within the formulas. Unlike plastic glass will not release toxic substances or contain potentially harmful chemical products.
OWAY supports global fair trade networks and develops eco sustainable projects including their own OrtOfficina biodynamic farm in the heart of Bologne from which many of the medicinal herbs are grown, harvested and processed on site through pure steam distillation.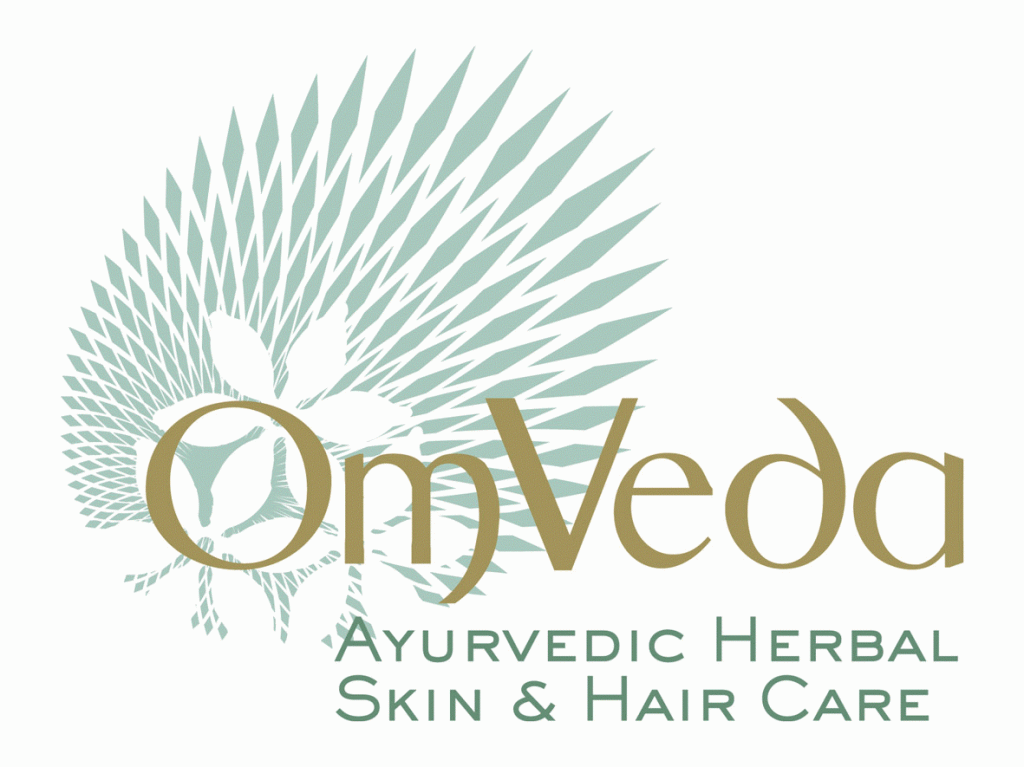 Australian made. OmVeda Ayurvedic skincare formulations are immensely effective in the actions of cooling, stimulating, nourishing, moisturising, healing, antiseptic, germicidal and antiviral as prescribed.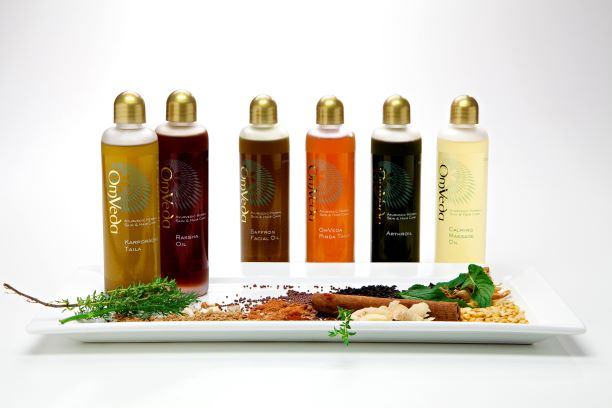 OmVeda products are formulated using traditional Ayurvedic guidelines that have been used for over 5,000 years. OmVeda uses pure organically grown herbs, flowers, barks, leaves, naturally occuring minerals and oils from seeds, fruit or nuts.
OmVeda is not tested on animals, is free of chemicals and preservatives and abides by the principle that what is applied to your skin should be good enough to be taken internally.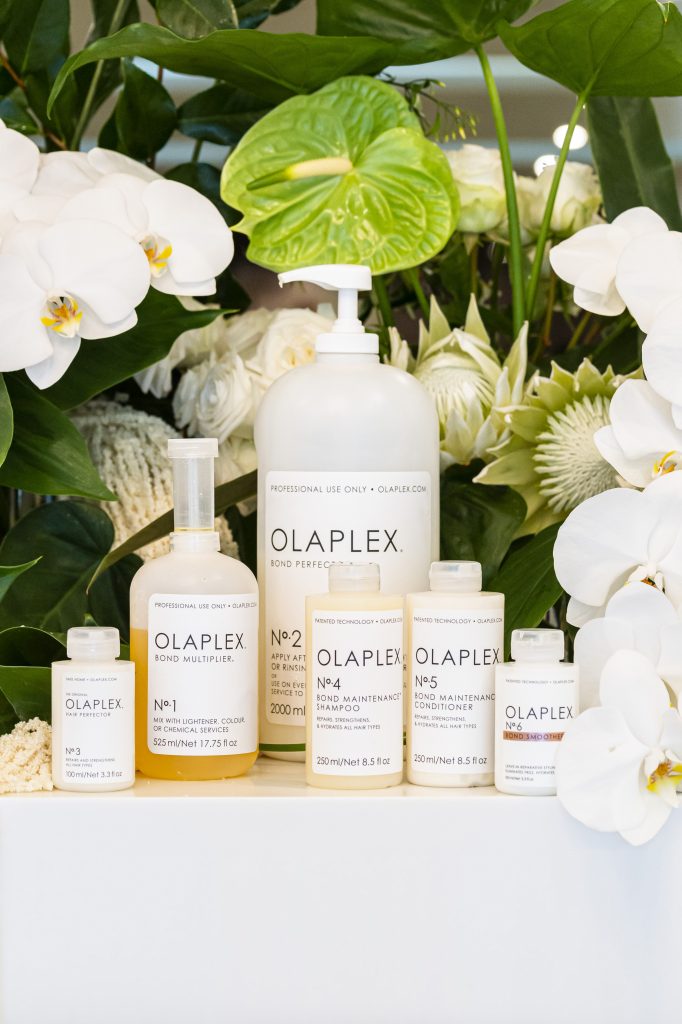 OLAPLEX is the world leading product in preventing damage and repairing hair. Increasing colour options without the risk of breakage.
OLAPLEX is a bond multiplier containing the single active ingredient Bis-Aminopropyl Diglycol Dimaleate.
OLAPLEX works by finding single sulphur hydrogen bonds and cross linking them back together to form disulphide bonds before, during and after services.
Disulphide bonds in the hair are broken when exposed to chemicals in colour, from heat and from mechanical force such as combing wet hair.
OLAPLEX is free of silicones, sulphates, phthalates, and aldahydes and is never tested on animals.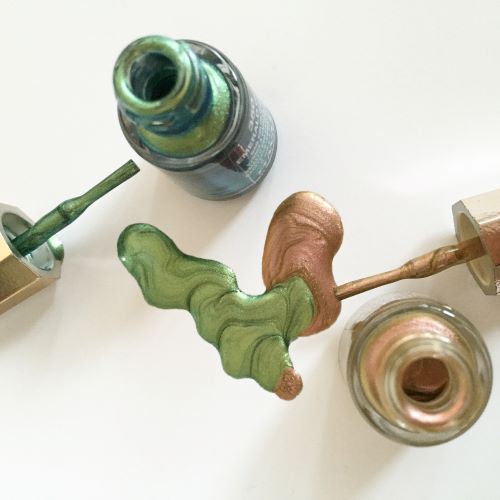 All Mavala nail polishes, base coats and top coats allow nails to breathe. They contain a resin extracted from wood which adheres to the nail surface in the form of a flexible and resistant film which remains porous, allowing oxygen and water vapour to pass through the nail polish to the nail plate. They are also free from toxic ingredients.
13-FREE NAIL POLISH
No Formaldehyde | No Toluene | No Phthalate (DBP) | No Formaldehyde Resin Tosylamide | No Camphor | No Xylene | No Paraben | No Rosin | No Nickel | No Triphenyl Phosphate | No Acetone | No Heptane | No Ethyl Tosylamide
by appointment only
HAIR
Shampoo
$15
Shampoo & Blowdry
$40 – $80
Cut Only
$30 – $50
Cut with Shampoo / Blowdry
$40 – $80
Clipper Cut
$25
Beard Trim
$15
Upstyling / Weddings
$70 – $120
at your venue – from $50 travel
Perm
$130
OWAY Colour – H Color or H Nectar
Prices vary depending amount colour used, hair density & time taken
Regrowth
$70 – $80
Base Colour
$80 – $130
Base Colour – Part Line Only
$40
Foils / Balayage
$70 – $160
Toner
$20 -$50
Olaplex Treatment in Colour
From $30
SKIN
Lash Tint
sensitive plant based option available
$20
Brow Tint
$15
WAXING
Brow, Lip, Chin or Cheeks
$15
any combination of above or with any other service
$10 each
1/2 leg
$30
Full Leg
$60
Bikini to Brazilian
$25 – $60
Underarm
$20 – $25
Arm
$25 – $35
Back
$40
Chest
$ 40
MASSAGE
1 Hour
$80
Express Cleanse Facial (40 min)
$50
Deep Cleanse Facial (50min)
$70
Luxe Facial (85min)
$90
HANDS & FEET
Express Pedi
$45
Luxe Pedi
$70
Express Manicure
$30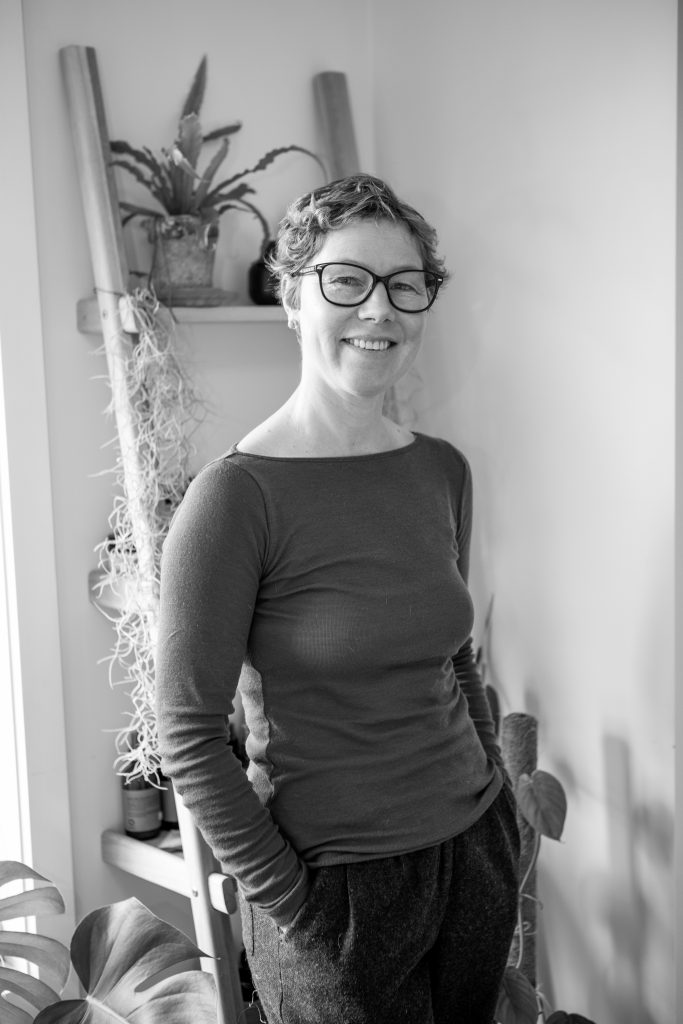 My qualifications encompass a Diploma in Natural Therapies – Remedial Massage, Aromatherapy, Reflexology (1992), a Diploma in Applied Science – Beauty Therapy (1994) and many years as a Senior Hairstylist. Over 25 years in the field of Hair, Skincare and Natural therapies working in salons with Jurlique, Dermalogica, Ella Bache, Algologie, Napoleon, Redken and Delorenzo and now with Oway Organic, OmVeda Skincare, Olaplex and Mavala Nail Care affords me a broad knowledge in Natural Hair, Skin and Body.
I value taking the time to listen carefully to your needs and embrace the variety in what I do. From timeless low maintenance cuts and colours to bright creative hair colour and dramatic style changes. From remedial massage to efficient detail in waxing, gorgeous facials and pedicures people seem to love!
Dedicated to a healthier salon space Otway Botanicals offers a service that is as natural and chemical free as possible. Partnering with companies that create products of the highest quality dedicated to an ethos of minimising the toxic and allergen causing ingredients that we use on our hair and skin and which go out into our environment.
Enjoy quality magazines and a selection of organic loose leaf teas and filtered coffee with a Lindt chocolate or raw vegan treat. More often than not you will be the only client in the salon offering a calm, peaceful space for relaxation.
**Note – I use the term "low toxic chemical " rather than  "chemical " as all substance reactions are chemical, even natural ones. This term is intended to be more accurate as " chemicals" are always used in every salon.
*** solar powered salon