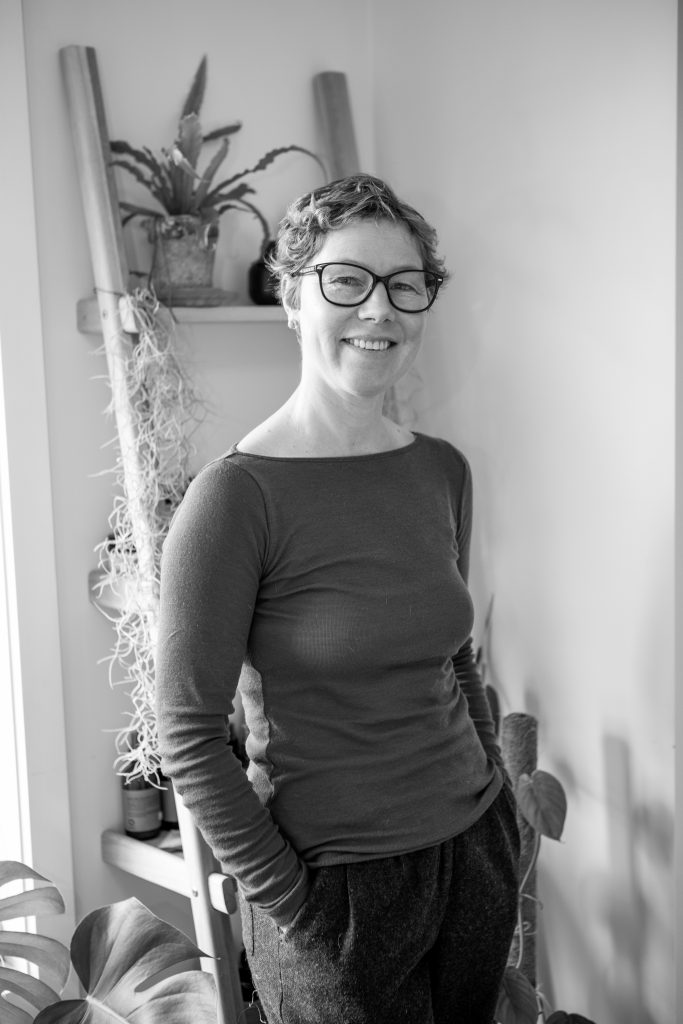 My qualifications encompass a Diploma in Natural Therapies – Remedial Massage, Aromatherapy, Reflexology (1992), a Diploma in Applied Science – Beauty Therapy (1994) and many years as a Senior Hairstylist. Over 25 years in the field of Hair, Skincare and Natural therapies working in salons with Jurlique, Dermalogica, Ella Bache, Algologie, Napoleon, Redken and Delorenzo and now with Oway Organic, OmVeda Skincare, Olaplex and Mavala Nail Care affords me a broad knowledge in Natural Hair, Skin and Body.
I value taking the time to listen carefully to your needs and embrace the variety in what I do. From timeless low maintenance cuts and colours to bright creative hair colour and dramatic style changes. From remedial massage to efficient detail in waxing, gorgeous facials and pedicures people seem to love!
Dedicated to a healthier salon space Otway Botanicals is a calm, relaxing environment offering a service that is as natural and chemical free as possible. Partnering with companies that create products of the highest quality dedicated to an ethos of minimising the  toxic and allergen causing ingredients that we use on our hair and skin and which go out into our environment.
**Note – I use the term "low toxic chemical " rather than "chemical " as all substance reactions are chemical, even natural ones. This term is intended to be more accurate as " chemicals" are always used in every salon.
*** solar powered salon